Fresh air or energy savings? With our heat recovery ventilation appliances you can have both. Regardless of the age or size of your home, we have the right system for you.
With up to 80% of allergy triggers being avoided with special pollen filters, our heat recovery ventilation (HRV) systems can deliver the air changes required for healthy air and optimum energy efficiency. Alongside insulation and any formal heating technology, you may need, our Genvex, Zehnder and Vent-Axia ventilation appliances are one of the necessary components in the energy-saving homes of today.
heat recovery ventilation appliances
Nothing can deliver fresh filtered air and remove moisture together with pollutants like a whole house ventilation system. When combined with a heat exchanger, significant energy savings help towards the Code for Sustainable Homes.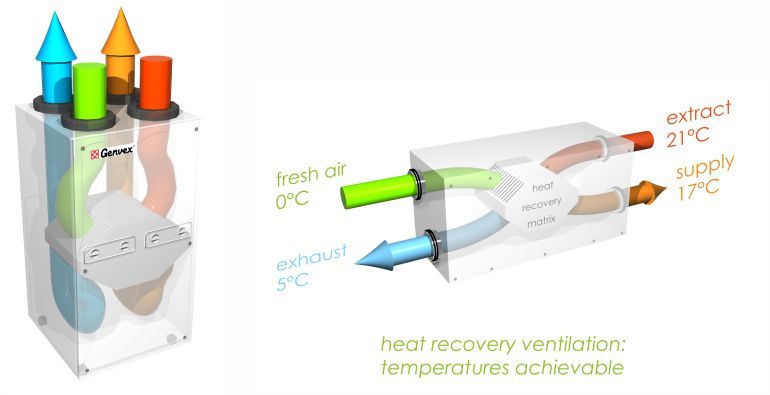 The ECO 375 is a heat recovery ventilation appliance with an extremely efficient counterflow heat exchanger at a heat recovery rate of 96%. It has low watt EC motors (electronically commutated) for minimal electrical consumption. What's more, it is equipped with a fully modulating summer bypass as standard, so heat won't be recovered on those hot-summer nights!


The entire ECO 375 stands out by being particularly energy-optimised and adapted to the percise requirements of the BR18 low-energy class.
GES ECO 275




179 / 1,927

430

125

GES ECO 375

(

spec sheet

)


200 / 2,152
An attractive, easy to use and comprehensive Optima 270 Design Controller is included with the appliance for ultimate controllability of your system.

For a full brochure of the Genvex Deign Controller - please visit our Downloads section.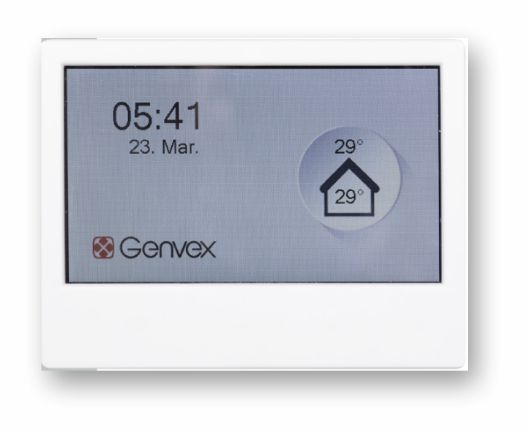 Some of the benefits of this superior controller include:

fan speed control


24/7 timer


room temperature setting


past analytical data card


filter maintenance alert


intake/extract/supply/exhaust air temperature operating information


boost control