HPW 300 air to water heat pump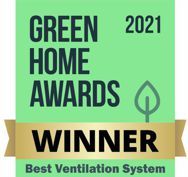 The HPW 300 is an energy effcient air-to-water heat pump generating domestic hot water from the residual heat in the air outside all year round. A COP (Co-efficient of Performance) of 4.3 is typical, this is in comparison to a gas boiler that is only 90% efficient when new and probably only 60% efficient when 10 years old. It is particularly useful if it is cost prohibitive or inconvenient to replace your currently gas or oil boiler, but still want to take advantage of energy efficient hot water production.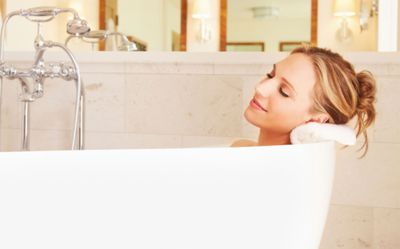 The HPW 300 unit provides domestic hot water within a 300 L water cylinder which has an integral heat pump. It is able to produce about 1,000L of hot water every 24 hours at 48oC so can cater for a family of five comfortably. This is based on 60L of hot water being used per day, per person.

Another advantage is that the water cylinder has a secondary heating coil, (heat exchanger). This can be the heat source for up to 20m2 (or 95m) of wet underfloor heating in a maximum of two zones, which is useful in providing heat to bathrooms and ensuites.


The underloor heating module is pre-plumbed and includes:


a WiFi controlled timer switch
an Eco mini shunt-pump re-blending valve
a 2-port distribution manifold
an expansion vessel
back-up cartridge heater
electrical box and connecting cables
associated valves, gauges and sensors




Alternatively, the secondary heating coil can accept heat, from solar thermal panels, so typically from April to October you can mainly get your hot water for free. And if that's not enough, it also comes with a PV (photo voltaic) priority circuit.

how the HPW 300 can be set up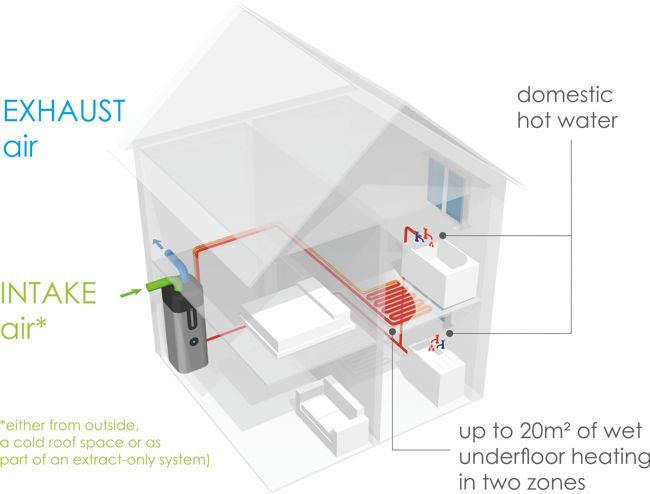 The HPW 300 features a micro-processor control with backlit display to access:



water temperature setting
legionella function
priority circuit of the photovoltaic system
activation of the boost function (immersion to heat water)
timer settings
system information
date/time
language
installer menu
There is further controllability when the HPW300 is connected to the
HPV Series controller
The HPW 300 is available with different immersion sizes so water heat-up time can be reduced. See below for a summary specification and our
downlo
ad
s
section for full specification. The immersion is also responsible for running an automatic anti-legionella cycle once a week.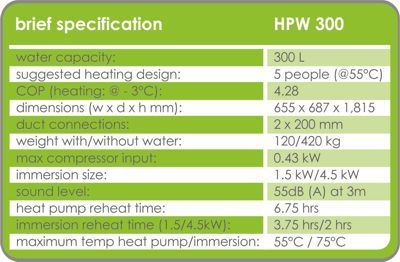 Typically the HPW 300 would be installed alongside the HPV Series which provides heat recovery ventilation, space heating and cooling. The two products combined together are a Passivhaus Certified Component*
1
and would negate the need for any other a formal heating sytems, saving on time and convenience. Below you can see a diagram on how the two systems work together and but you can get more information on the
heat pump ventilation
section of our website.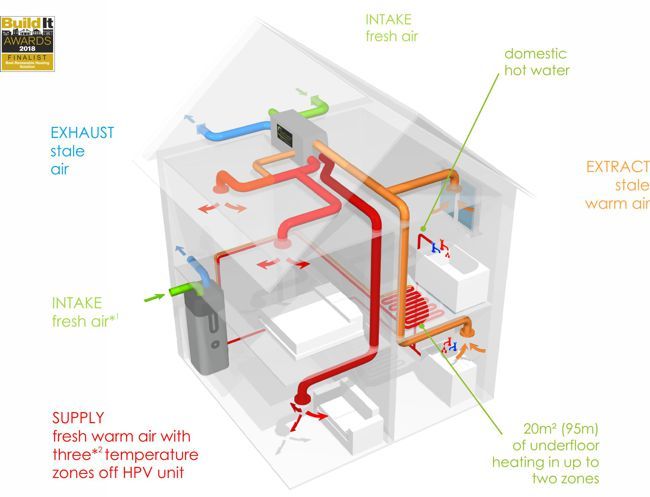 There is a design option, that means the HPW 300 could alternate between using energy from the outside air or from the exhaust air from the HPV Series unit, depending on the ultimate energy efficiency route. However, this is something more for Nordic countries to take advantage of and for most of Britain it is not worth considering, with its more clement average daily temperatures.

*1 when installed with the HPV Series 1 heat pump ventilation unit.