when is the HPV Series suitable?

The HPV Series and HPW 300, together are a PassivHaus Certified component and therefore particularly well suited to homes that are to be built to Passivhaus / Enerfit standard. However, the system may be suitable if your home is well insulated and airtight with low U-values.

In Britain, homes of between 110m2 and 420m2 approximately (at a 2.4m ceiling height) would be considered suitable for the HPV series.



Total Home Environment can complete a room-by-room heat loss calculation to establish if this system will be suitable for you and your home. The HPW can run up to 20m2 of wet underfloor heating, however we would always recommend that the system be complimented by electric heated towel rails in the bathrooms and if desired, a wood burning stove or perhaps some radiant heating panels.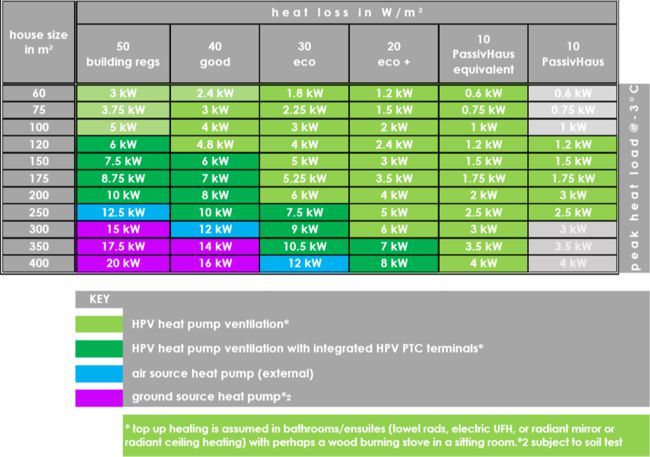 To understand what you need to consider in installing the system and to the design of your home, please do look at the installation section.