HPV Series system components
1 HPV series unit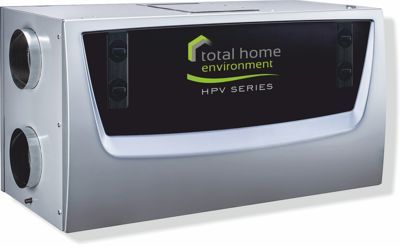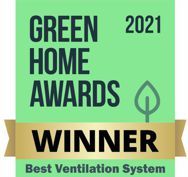 The HPV Series is a whole house heat recovery ventilation unit with space heating and cooling for homes that are very well sealed and insulated. It may also be integrated with an optional HPW 300 heat pump cylinder for domestic hot water, which then makes it a Passivhaus Certified system (HPV 1 Series & HPW 300 together). There are three units within the range - please see below for a brief specification or go to the
downloads
section of our website to look at detailed specification. They are best located in a plant room, but utilities, the loft or a purpose-made cupboard are also popular places.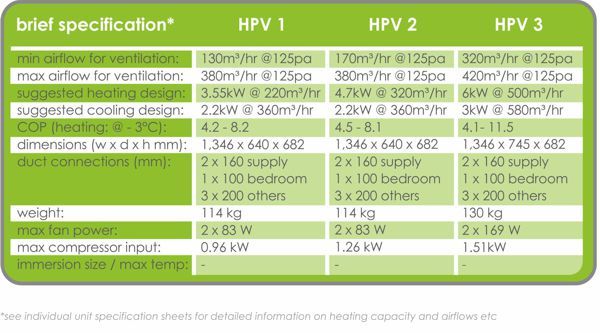 2 primary system controller / mobile app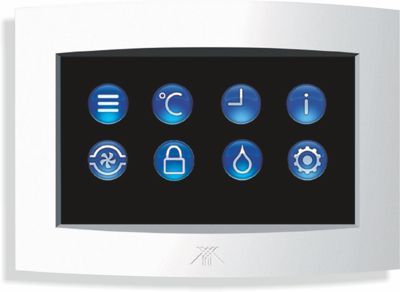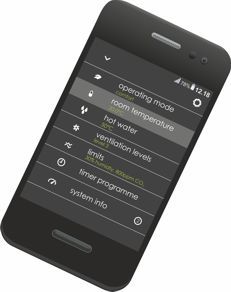 This is the primary controller, usually located in a common area like a hall way, where there is easy access. It should be located away from a heat source or direct sunlight. Here you can control:
temperature target of supply zones
CO2 target level
humidity target level
filter clean/change reminder

airflow rates

calendar functions
24/7 timer
summer/winter mode

system information (temperatures externally, internally, airflow rates etc)
PTC terminal control (where fitted)
domestic hot water control (when HPW 300 is fitted)
boost ventilation
service menu
screen lock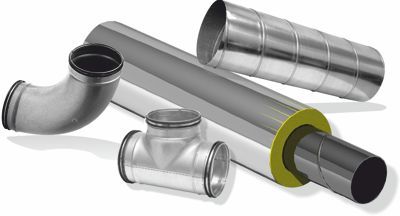 With heat pump ventilation systems, we always specify rigid metal safe-seal ducting, which has a large diameter (100mm-200mm) allowing for superior airflow. This allows the system to run more efficiently using less electricity as there is less resisitance. Also the pipe work is crushproof, mice can't eat through it and being metal it is naturally anti-bacterial and there is no potential for off-gassing.

The ducting runs in a branch system, starting off large and then reducing in size to the ceiling terminal (100mm/125mm). Usually it is hidden within the floor and drops down the back of fitted wardrobes, airing cupboards, behind the bath or running in soilpipe boxing or down partition walls. More information is available in the
installation
section of our website.
4 standard terminals or HPV PTC terminals
| | |
| --- | --- |
| standard supply/extract terminals | HPV PTC ceiling and wall terminal |
Terminals are usually in the ceiling of each room, either a supply which would be in habitable rooms, like bedrooms, living rooms etc or an extract terminal in wet rooms like kitchens and bathrooms. Sometimes you may have both types in one area say in a double height space or a conservatory where you will get both extreems of temperature. Occaisionally, where you cannot fit the terminal in the ceiling, it can be fitted into a wall.

PTC terminals which have an integral heating element, will only be specified in supply rooms which have been highlighted as requiring more heat than the HPV unit can supply alone. More information is available within the
downloads
section of our website.
There are various parameters that need to be taken into account in their position within rooms which is covered in more detail in the
installation
section of our website.
5 secondary or room controller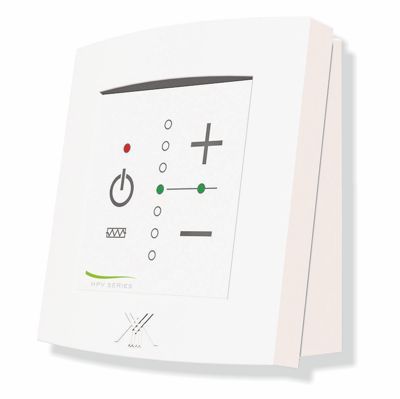 This type of controller will be used to manage the temperature of the second zone off the HPV series and, where PTC terminals are specfied, to regulate the temperature in that room or area.

6 combined humidity / CO2 sensor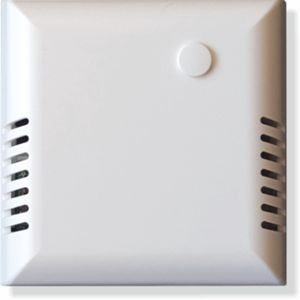 This sensor is usually located in bathrooms and perhaps the main bedroom to ensure that humidity and carbon dioxide are kept within safe parameters. The levels are usually set via the primary controller.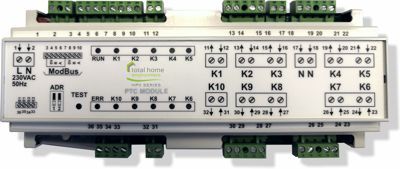 This is only required when the individual room heaters (PTC terminals) are specified. It connects each PTC, each room controller, the secondary zone controller and any humidity/CO2 sensors to the HPV Series unit. It would be located near to where the HPV Series unit is installed.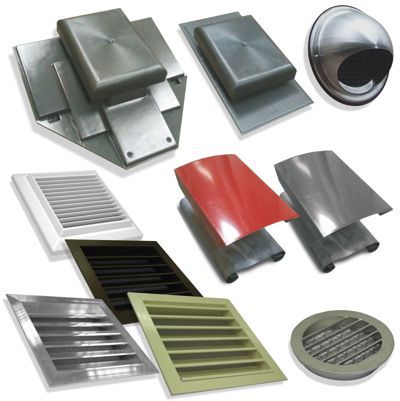 These are to supply the HPV Series unit with fresh air and to allow it to expel the stale air from the house. Usually they will be located in the roof, an end elevation or in the soffit boards. More information on lcoation best practice is within the
installation
section.

The HPW 300 unit provides domestic hot water all year round within a 300 L water cylinder which has an integral heat pump. It is able to produce about 1,000L of hot water every 24 hours at 48oC so can cater for a family of four comfortably. Another advantage is that the water cylinder has a secondary heating coil, (heat exchanger). This can either be connected to 20m2 of wet underfloor heating in up to two zones or it can accept heat, from solar thermal panels.

It is available with three different immersion sizes so water heat up time can be reduced. See below for a summary specification and our
downloads
section for full specification.