The Genvex Premium heat pump ventilation combines heat recovery ventilation with heat pump technology to harness far more energy from the outgoing air than standard heat recovery ventilation. The integrated heat pump functions like a refrigerator but in reverse. Whilst a fridge extracts heat from food, the Genvex Premium unit extracts heating energy from warm exhaust air to heat incoming fresh air. If the air needs cooling the coolant circuit is reversed. The micro heat pump only consumes a few hundred watts of electricity but significantly enhances the heat recovered. For instance, if you put 300W into the heat pump ventilation unit, then you could expect to get as much as 1.5kW of heat energy out.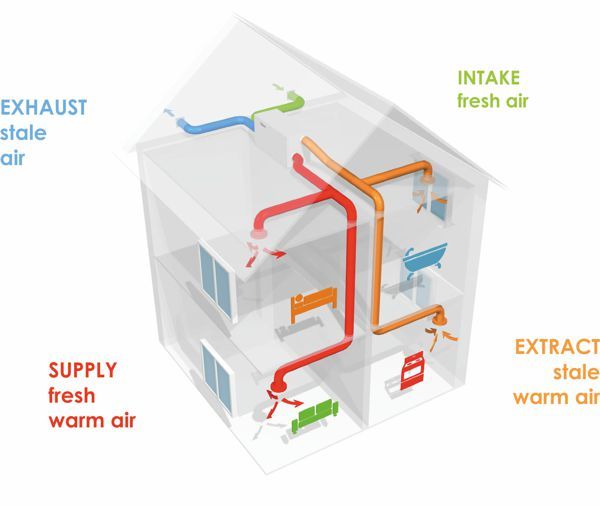 In a well insulated home, the Genvex Premium can be your primary heating system. Couple this with electric towel rails or underfloor heating mats in the bathrooms and a simple, efficient, low maintenance heating solution is provided. This is a proven and reliable renewable technology that uses the constant availability of the energy in the air. But efficiency is nothing without control... from the designer of Bang & Olufsen Beoplayer, the Genvex optima Design Controller manages a the very minimum:

fan speed

info panel

data storage

ten-stage timer

temperature control

extra heat or cooling
The system is easy to install, because the heat pump is integral, so there's no refrigerant line to install and no planning permission to obtain. The Genvex Premium adds distinction to your home, helps save capital costs on heating and offers you more with low running costs and optional comfort cooling.

What's more, it has pollen filters as standard on the supply air, great for Asthma and allergy sufferers.